TARC Parachutes now have Bridle options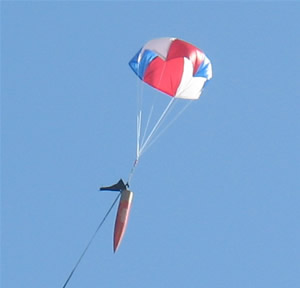 Author: Gene Engelgau | Date: Sep 27, 2015 | Comments: 0 | Tags:
The TARC series parachutes can now be ordered pre-mounted with a 600# swivel ready to go!
These parachutes were originally designed for TARC competition.  They are also excellent for low and mid-power use, or even as a high power drogue or pilot parachute.  Made using 400# Spectra Shroud Lines TARC parachutes are very strong, light weight, versatile, and best yet low cost.  

We have been povidiing the TARC series of chutes for some time for our Fixed Wind Recovery bundles pre-mounts with a 600# swivel.  But folks who order the chute directly would have to mount the chute themselves.  You can now order these awesome chutes pre-mounted and ready to use.  See our TARC Chutes in the webstore.
About Author