Our Blog
Welcome to our blog! Here you'll get the latest news on what Fruity Chutes is currently up to with posts on drone parachute recovery, new products, design upgrades, software updates and more.
Jan 16, 2018 Gene Engelgau
New Harrier Parachute Launcher
Light, Compact, and Easy to Use!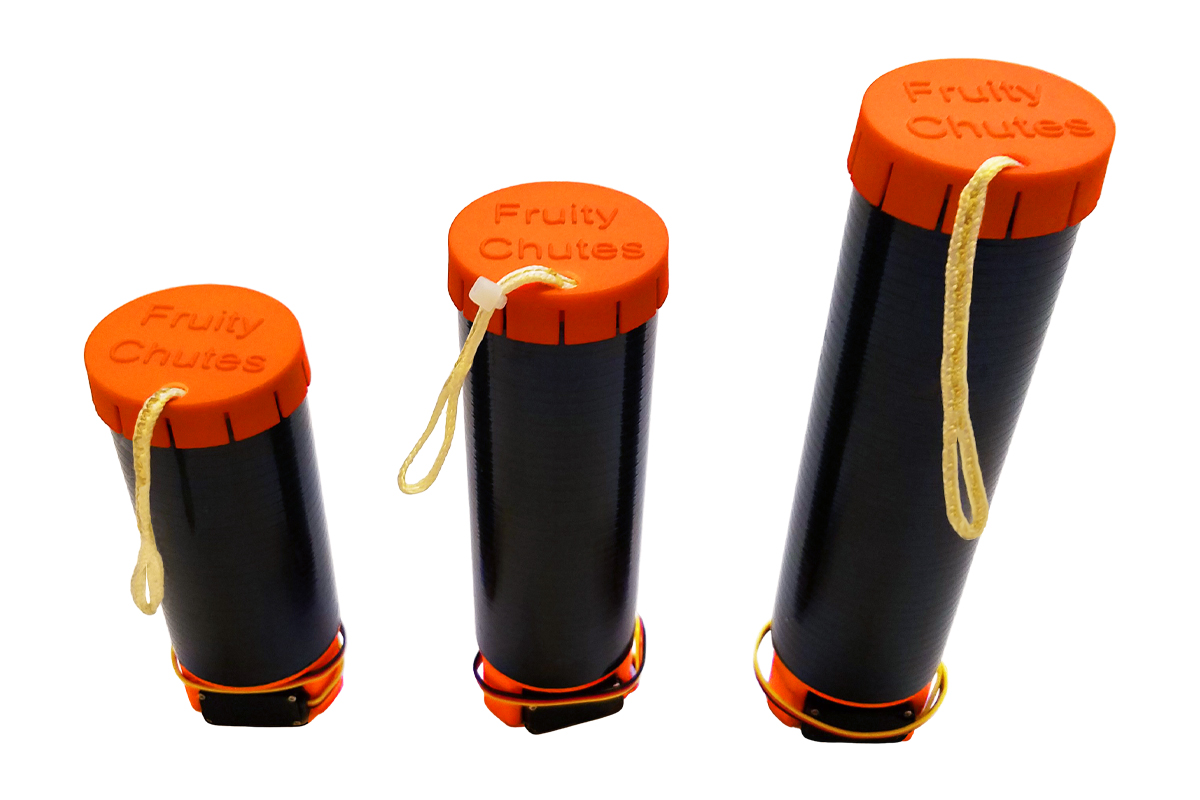 For Immediate Release - January 16, 2018

Los Gatos, California, USA

New Harrier Parachute Launcher: Light,…
Aug 30, 2016 Gene Engelgau
We've sold Kevlar harnesses for some time. We just added the raw Kevlar stock for our 1/4" material to the webstore with two types available:
The 1700# material we get in full 1000' rolls from Giant Leap Rocketry. We now sell it by the yard.
We also have a custom made 2200# test material for sale as well.…
Jan 21, 2016 Gene Engelgau
The chute release is a cool little device that lets you control the altitude at which your parachute opens.
Nov 24, 2015 Gene Engelgau
This chute is optimized for volume production with a weight of just 60.8 grams and load capacity of 1.8kg at 4.6m/s.
Nov 13, 2015 Gene Engelgau
We've added Skycat mounting hardware for the DJI F550, DJI S900, DJI S1000, and DJI Inspire Drones!
Oct 29, 2015 Gene Engelgau
We just received a cool mounting bracket for the Skycat parachute launcher!